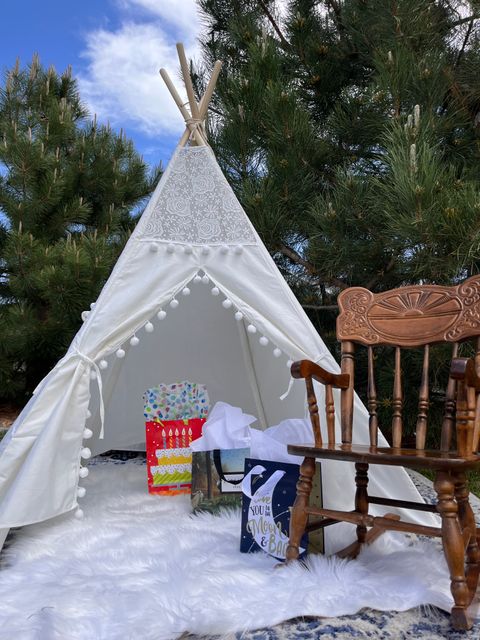 TeePee Gift Opening Backdrop - $75
White, boho-style teepee with luxurious faux fur rug and youth size vintage rocking chair are the perfect backdrop for friends to drop off gifts & for your kiddo to open their presents.
White Pop Up Tent - $50
Get your tea party out of the sun or rain with a white pop up tent!
Additional Guests (Buffet Style)
Planning on having a larger turnout than 6 guests? Say 20 or more? NOCO Tea Parties will set up a buffet-style table complete with tea cups, saucers, dessert plates and napkins so guests can choose their favorite combination and find a seat.
Please inquire about pricing for your exact guest count & set up.